Highlander
By E.Marin / D.Reynaud
Table Highlander, a Le point D product designed by Estelle Marin & Damien Reynaud
Highlander table was designed on a dining table base with 4 legs and 1 tray. But these lines allow it to be at once kitchen table, coffee table or office desk !
The heart of the research lies in the details: the impression that legs are crossing the tray !
Its coating made of Fenix materials gives it unique advantages: due to the low reflection of light, its surface is extremely matt, anti-fingerprint and particularly soft to the touch. And in case of superficial micro-scratches, these are repaired thermally!
And of course, the tray and the color of legs are customizable.
In short, a table that never die ... Highlander!
"I love thinking about the way we use and we appropriate objects which surround us"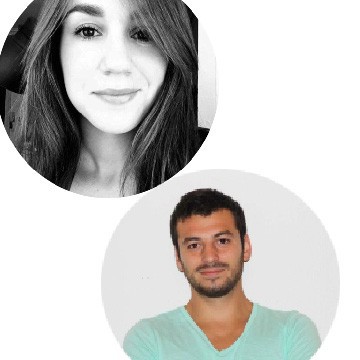 Estelle Marin a un Master en création, conception, design de produits, complété par une année en recherche sur le design.
Spécialisée dans la conception d'étiquette de vin, elle manie tout aussi bien l'art de la conception de mobilier contemporain.
Damien Reynaud, diplômé de la prestigieuse Kedge Business School a fait ses armes auprès de grandes entreprises telles que Lafuma ou encore ValRhona en tant que designer global.
Il se consacre aujourd'hui à la conception de produits et packaging, c'est ainsi que nous l'avons croisé sur notre route !
When will I be delivered?
Le Point D offers customizable products (colors, materials ...) to make a unique product! Also you will have to wait a few weeks but we are convinced that it is worth it! We do not have stock and your product will be launched in manufacturing the day of your order.
Delivery time is 6 weeks: this includes manufacturing time, quality control and delivery to your home.
Once your order has been placed, we will send you various emails informing you of the progress of your order. From its manufacture until its imminent delivery. In short, we will not leave us! You can also access these elements from your customer area on our site, section "History and details of my orders".
How much will be the cost for the delivery ?
For each product, we indicate the amount of the shipping costs when placing the order. These are calculated according to the country of delivery, the chosen service and the weight of the products ordered.
Standard delivery is delivery to your home, doorstep or down the building. You can also pick up your product directly at our warehouse in Valence (France - 26, Drôme)
For heavy products, a Premium delivery service is offered to deliver you to the floor if you live in an apartment or to plan a specific delivery time.
The carrier (GLS for parcels <30kg and Kuehne Nagel for parcels> 30Kg) will contact you directly by phone, to agree on the date and the time slot that suits you the best for the reception of your product.
And how are the packaging and the shipping going ?
Le Point D performs a rigorous quality control of your product before shipping to your home. In order to deliver a product that meets your expectations and requirements, each product will be packaged in a wooden box or a double flute cardboard box to resist shocks during transport. Beforehand, the product is packed in douffine or bubble to effectively protect the materials. The products are delivered assembled (with the exception of the legs on some products).
Upon receipt of your package, you are entitled to refuse delivery if you consider that the product has suffered damage during transport. No additional fees will be asked.
#lepointdcheztoi - How is it in your own place ?
"I found the desk office of my dreams. And I chose the colors by myself with the help of Le point D!"
Eddy
"I bought this table for my dining room and I do not regret! The touch is really magic. The quality is perfect."
Amandine