V coffee table
By Ludivine Bolot
Coffee table with unseen lines inspired by origami. Width: 1,10m
The table V looks very smooth thanks to its aluminium structure.
The edge with your chosen colour will highlight the softness of its lines and curves. The table has two shelves and storage on the side.
Choose your colour for the main table and the edge.
"Revolutionize the furniture design market by supplying high quality French-made products at affordable prices."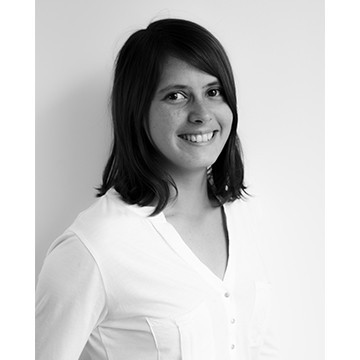 Issue de l'Ecole Bleue, Ludivine Bolot est une jeune et pétillante designer d'origine parisienne.
Passionnée de design et d'architecture, elle créé des produits modernes, pratiques et originaux, qui répondent parfaitement aux besoins évolutifs du quotidien.
When will I be delivered?
Le Point D offers customizable products (colors, materials ...) to make a unique product! Also you will have to wait a few weeks but we are convinced that it is worth it! We do not have stock and your product will be launched in manufacturing the day of your order.
Delivery time is 6 weeks: this includes manufacturing time, quality control and delivery to your home.
Once your order has been placed, we will send you various emails informing you of the progress of your order. From its manufacture until its imminent delivery. In short, we will not leave us! You can also access these elements from your customer area on our site, section "History and details of my orders".
How much will be the cost for the delivery ?
For each product, we indicate the amount of the shipping costs when placing the order. These are calculated according to the country of delivery, the chosen service and the weight of the products ordered.
Standard delivery is delivery to your home, doorstep or down the building. You can also pick up your product directly at our warehouse in Valence (France - 26, Drôme)
For heavy products, a Premium delivery service is offered to deliver you to the floor if you live in an apartment or to plan a specific delivery time.
The carrier (GLS for parcels <30kg and Kuehne Nagel for parcels> 30Kg) will contact you directly by phone, to agree on the date and the time slot that suits you the best for the reception of your product.
And how are the packaging and the shipping going ?
Le Point D performs a rigorous quality control of your product before shipping to your home. In order to deliver a product that meets your expectations and requirements, each product will be packaged in a wooden box or a double flute cardboard box to resist shocks during transport. Beforehand, the product is packed in douffine or bubble to effectively protect the materials. The products are delivered assembled (with the exception of the legs on some products).
Upon receipt of your package, you are entitled to refuse delivery if you consider that the product has suffered damage during transport. No additional fees will be asked.