Watch
By Paprcuts
Paprcuts watch ! A true fashion accessory to make you unique.
What really represents this elegant paper bracelet ?
A surprise !!!!

In reality, it's a precise, reliable and solid watch ! Amazing ?
It is so comfortable that you hardly feel it.
Everyone will notice it on your wrist because you will be one of the first leading people to get it!
Made of Tyvek®, it looks & feels like a wristband out of paper ! But it is durable and splashproof.

Some few advantages :
- led lock
- secret switch
- Magnet closing
- Recyclable
- Unique Designs
- Leather free
« Make the world a bit more colorful, but in a sustainable way! »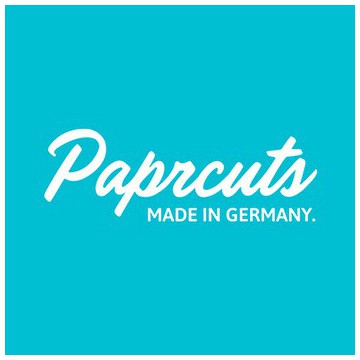 Paprcuts est né du rêve de rendre le monde à la fois plus coloré et plus écologique. Pour concrétiser cette idée, cette marque a trouvé l'outil idéal: le Tyvek®. Léger comme du papier, solide comme du cuir, ce matériau high-tech 100% recyclable permet de créer les accessoires parfaits. Papcurts marie designs créatifs à des produits écologiques, auxquels s'ajoutent à cela une production équitable et régionale.

L'équipe de passionnés Paprcuts est basée au cœur d'un endroit bouillant d'idées: Berlin. Mais la ville n'est pas seulement le centre créatif, elle abrite également presque toutes les étapes de productions: impression, pliage, couture, jusqu'au magasin étendard à la célèbre Warschauer Strasse. 
When will I be delivered ?
As fast as possible, of course ! Le Point D is committed to delivering the products of its decorative selection in 5 working days in France !
Once your order has been placed, we will send you various emails informing you of the progress of your order. You can also access these elements from your customer area on our site, section "History and details of my orders".
How much will cost the delivery ?
For each product, we indicate the amount of the shipping costs when placing the order. These are calculated according to the country of delivery and the weight of the products ordered.
Colissimo is our preferred carrier for decorative objects.