Stationery
By Papier Merveille
Notebooks from Papier Merveille selected by Le point D
Collection Arty : this A5 notebook is composed of blank pages. It's time to begin writing your own story ! Sold per unit. 48 pages
Collection Monolythe : this A5 notebook is composed of blank pages. It's time to begin writing your own story ! Sold per unit. 48 pages
Collection Solitaire : a notepad that can be used any way you choose : horizontally or vertically - discret and trendy, you can carry it anywhere the road takes you ! Sold per unit. Dimension : 14x9cm. 64 pages. 
Collection Trio : threesome notebook composed by three 48 pages notebooks including one with peas, another with squares and the last one with blank pages. So let your imagination take flight…think, write and draw ! Sold per 3. Dimension : A6. 48 pages each.
"Express yourself to exist"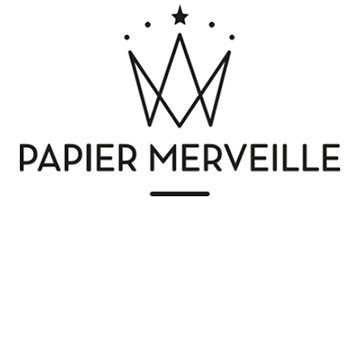 Papier Merveille est une marque de papeterie française dirigée par Christine Dufaut, designer graphique de formation.
Passionnée par son métier, elle imagine et conçoit avec son équipe, de la papeterie graphique, colorée et haut de gamme.
Les produits Papier Merveille, écologiques à 95 %, sont fabriqués en France et en Europe.
Dernièrement, cette marque a développé de nouveaux produits dont des miroirs de poche proposés par Le point D.
When will I be delivered ?
As fast as possible, of course ! Le Point D is committed to delivering the products of its decorative selection in 5 working days in France !
Once your order has been placed, we will send you various emails informing you of the progress of your order. You can also access these elements from your customer area on our site, section "History and details of my orders".
How much will cost the delivery ?
For each product, we indicate the amount of the shipping costs when placing the order. These are calculated according to the country of delivery and the weight of the products ordered.
Colissimo is our preferred carrier for decorative objects.
#lepointdcheztoi - How is it in your own place ?