Pots / Planters (x3)
By Minimum Design
Small pots / planters in 3D printing
Set of 3 small pots / planters for succulents and cacti, design, hygge, geometric and minimalist printed in WOOD.
Bring a touch of originality and modernity to your planters of succulents and cacti with these 3 minimalist and geometric Mini Pots / Planters.
No need to repot your plants or cacti, you can put your pots inside !
Their clean lines and their material will bring a natural, Zen, modern, hygge and scandinavian side to your interior, but is also an original gift to offer to your loved ones!
The material is innovative and environmentally friendly : it is all-vegetable bio-plastic (made from corn starch) and recycled wood fiber. This manufacturing process is very respectful of the environment.
100% bio-degradable, 100% eco-responsible, 100% vegetal.
« A unique technique which allow design complex objects with the wood look, feeling and smell at affordable prices : for a democratic and sustainable design ! »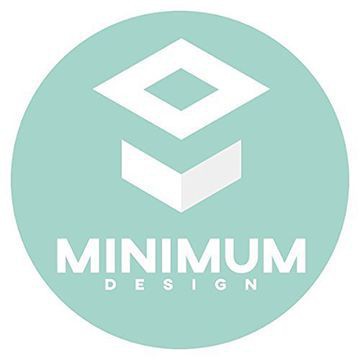 Minimum Design est une petite agence de design et de fabrication additive. Ils réalisent leurs produits en petites séries ou sur mesure.
Leur volonté est de redonner du sens aux petits objets du quotidien tout en restant attachés au caractère durable de leurs créations.
Les objets proposés sont réalisés à partir de la fabrication additive. Essentiellement élaborés à partir de PLA Bois qui est un mélange de bioplastique et de bois 100 % biodégradable.
When will I be delivered ?
As fast as possible, of course ! Le Point D is committed to delivering the products of its decorative selection in 5 working days in France !
Once your order has been placed, we will send you various emails informing you of the progress of your order. You can also access these elements from your customer area on our site, section "History and details of my orders".
How much will cost the delivery ?
For each product, we indicate the amount of the shipping costs when placing the order. These are calculated according to the country of delivery and the weight of the products ordered.
Colissimo is our preferred carrier for decorative objects.
#lepointdcheztoi - How is it in your own place ?