Nothing is lost, nothing is created, everything is transformed.
This is all the Le Point D spirit which is in this shelve !
Upcycling & Re-use ! 
Thanks to IDEAT Magazine, the king of décoration, to put in light our Re-Up project, in partnership with the designer Raphaël Millot and several actors (VIA incubator, etc) this shelve project were lead to show it's possible to design beautiful furnitures with an ecofriendly approach!
Re-Up, a shelve one of a kind ! 
This shelve is the perfect mixture of recycled Materials, a talented Artist : the designer Raphaël Millot and severals actors which support this project by our side ! All of the team are deserving of our thanks for helping us introduce to the world the Re-Up shelve !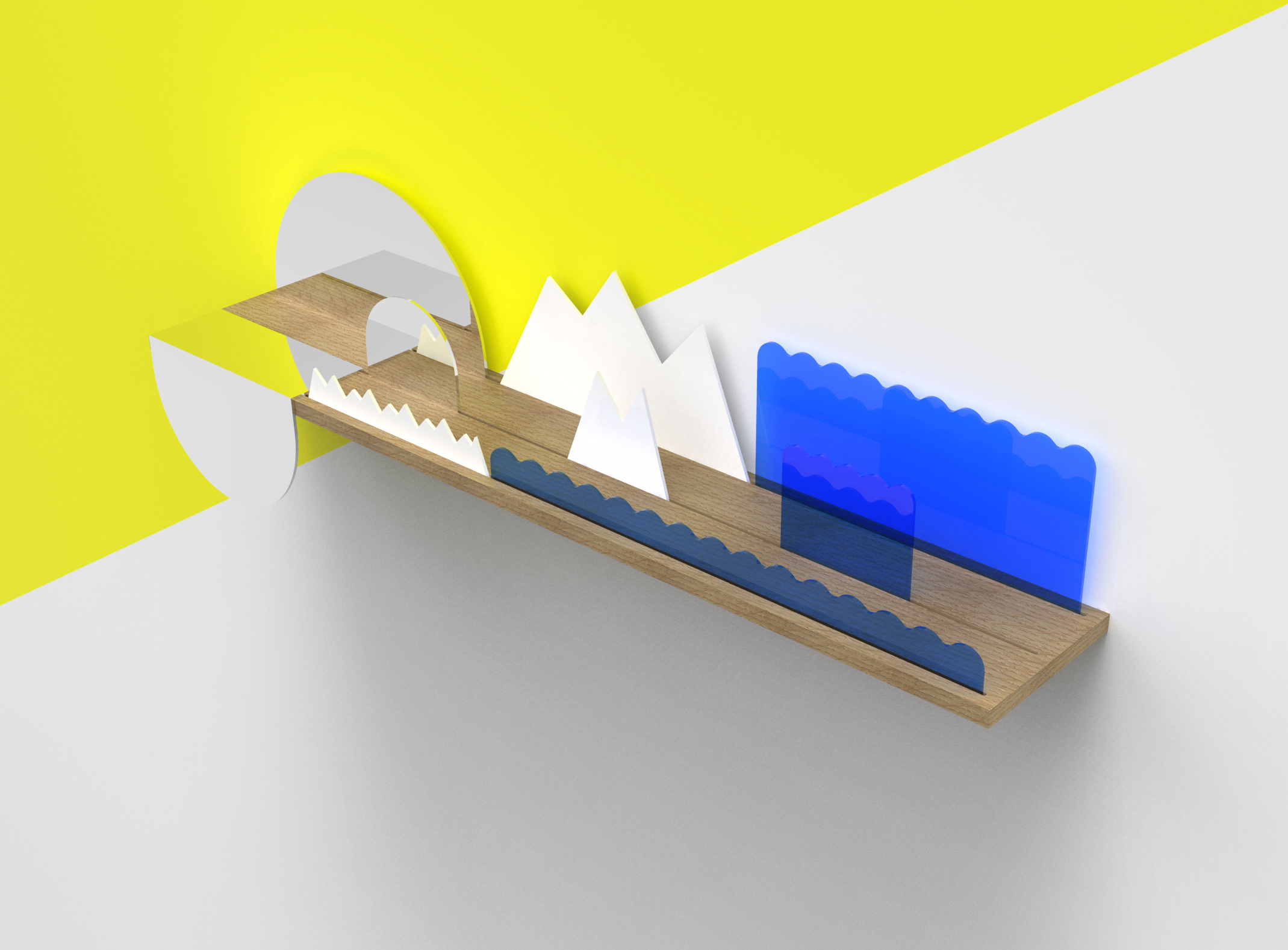 Salone Del Mobile Milano 2018
Everything is really fast ! IDEAT Magazine had already cover our project (you can find the article here) the last month and nearly our Re-Up will be expose at the well-known Salone Del Mobile from April the 17 to 22 2018 !The Salone del Mobile explores its values, its deep-rooted connection with Milan and the companies, brands and designers that have made it a world leader. Designing a high quality, innovative and creative future. The Salone del Mobile.Milano is the worldwide-renowned furniture exhibition with 2,500 exhibitors, more than 300,000 visitors coming from +160 Countries, +5,000 accredited journalists. Alongside the main exhibition, several events, meetings, presentations take place to have a complete view of the present and future of the furnishings and design.
So let me tell you it's not a date we fail ! We can't wait to see the media coverage and your feedback for this wonderful project ! With this project our willingness is really to create a functional, and beautiful Furniture in an engaged approach for preserving all the actors of sustainable development !
Partagez cet article sur :