Le Point D opened its door for you !
From December to January, Le Point D welcome you in its Pop Up store in Valence at 8 Grand Rue. Indeed, what a surprise !
Since the beginning we care about you, that's why we decide to open a pop up store. It's simple : during 2 months come and enjoy an amazing design experience. Wander in our space display just for you, admire the difference creation and discover or rediscover our collection ! It's just for you ! Le Point knows how innovate and in addition to his website and his 3D virtual showroom, we invite you to meet our items in real… Le Point D's team is so excited to meet, inform and tell you all the stories which support our furnitures.
Unique design experience in our Pop Up Store
In addition to our collection, come meet small decoration items selected by Xavier, our fan of design, from the region and abroad… Minimum Design, Entre Autre, Papier Merveille and others, there you will find everything to make you (or someone) happy !
So, do not hesitate and come in our universe… Moreover, many surprises are waiting for you !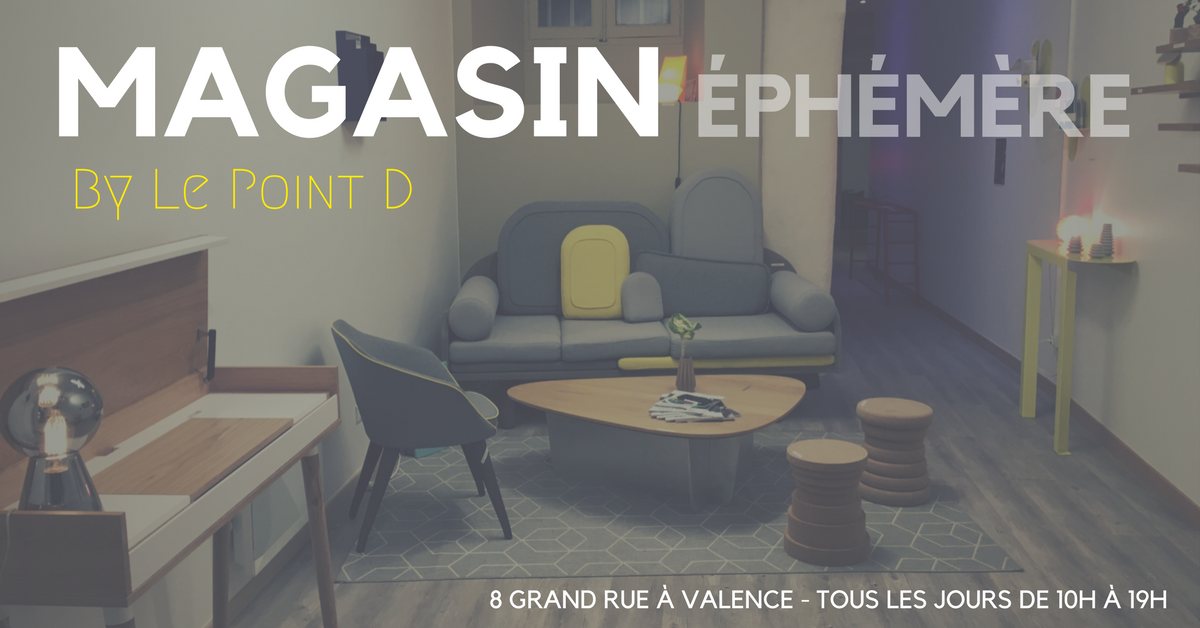 Partagez cet article sur :