New publication in Le Monde for Le Point D !
We are delighted by this new ! A beautiful View on French publishing houses by Le Monde.
Thank you for putting in light our work and the French know-how ! In province, where a new generation of entrepreneur and designers develop the French art de vivre with local know how and materials, of course !
Contrary to Italy, France have a lack of editors. The emergence of creatives SMEs allow develop better offer and dynamises the local activity thanks to high quality furnitures ! Local is so beautiful, we have to preserve it !
"Paris does not have the monopoly of créatives design houses" and Le Point D is a perfect example !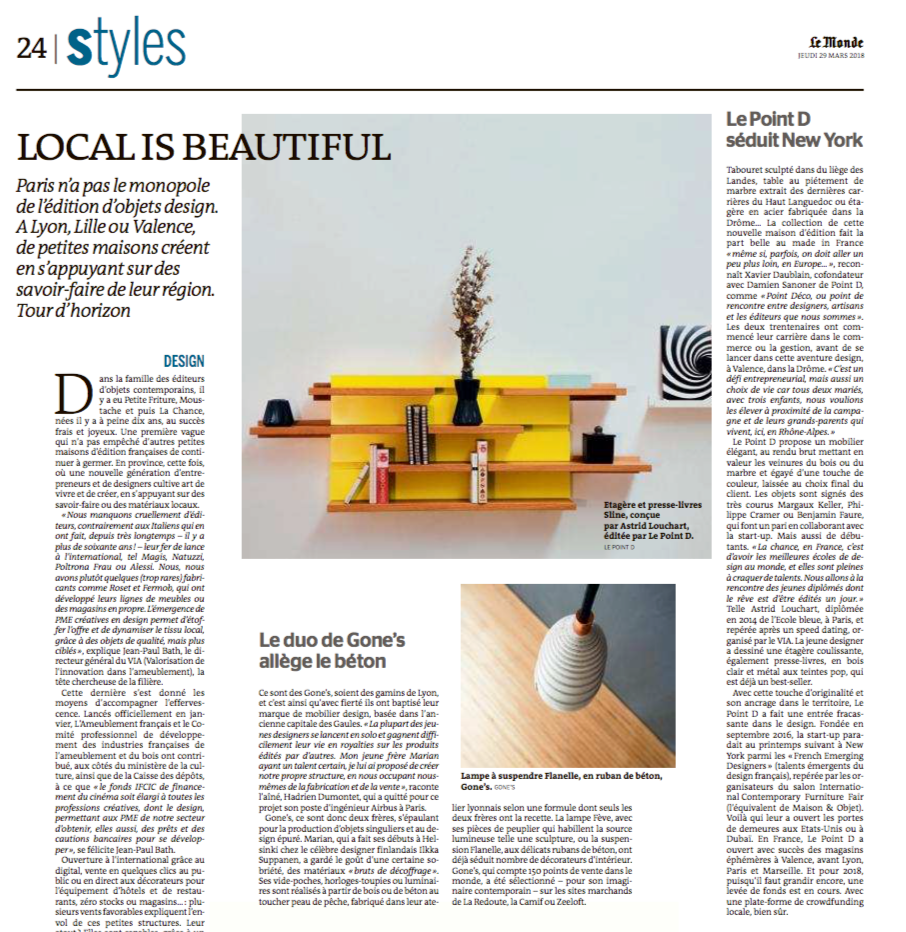 Partagez cet article sur :